The Mergers: Nipper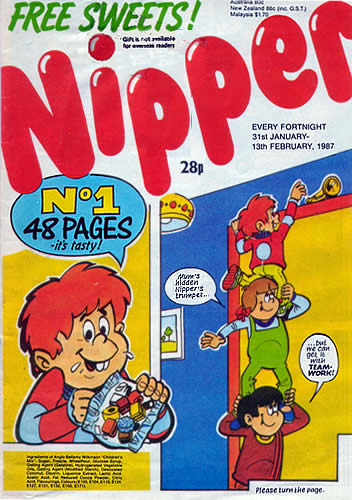 The first Nipper, February 1987



Nipper was launched on the 31st January 1987, the last of Fleetway's new releases.

It didn't incorporate any other comics.

On its launch, Nipper was A5 with 48 pages, a complete change to the comic format helping for a unique and appealing look. It reverted to a more traditional size though before it folded.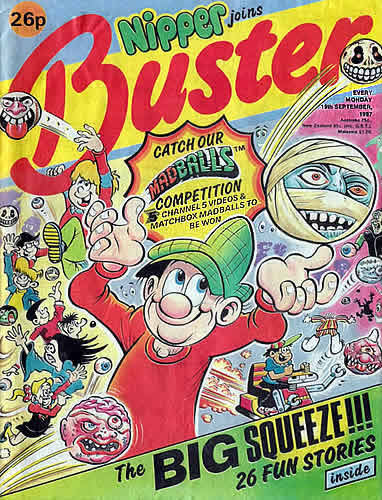 Buster and Nipper, September 1987



Some of the big names from Nipper were Brad Break, Ricky Rainbow, and, of course, Nipper himself.

Nipper merged with Buster on the 19th September 1987.

Some of the strips that moved to Buster were Nipper, Brad Break, Ricky Rainbow, and Mighty Mouth.

Meet The Best of the Rest From Nipper

Onto the next merger | Or back to Contents