The Mergers: Oink!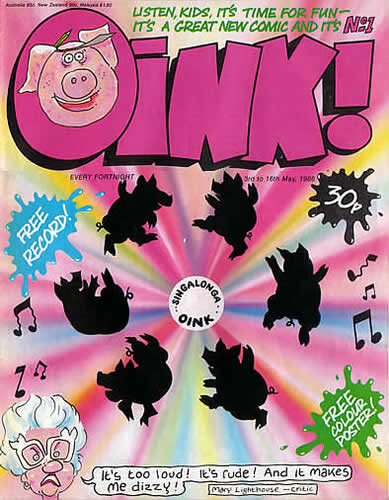 The first Oink! May 1986



Oink! launched on the 3rd May 1986 as a slightly wacky comic.

It didn't incorporate any other titles.

It lasted for two and a half years with 131 issues being produced, excluding a preview issue that was sent out as a freebie with other comics.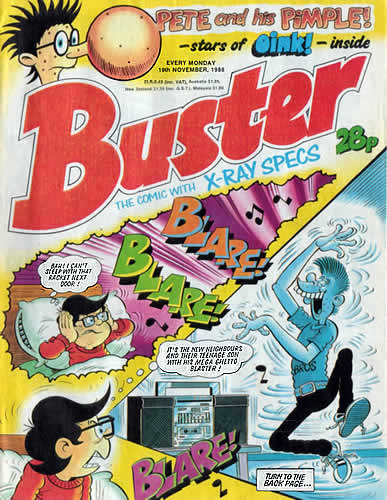 Buster and Oink! November 1988



The big names from Oink! included Tom Thug, Cowpat County, Jim'll Fix You, Terry Wogham Meets and Pete's Pimple.

Oink! merged with Buster on the 2nd June 1988.

OinK! characters that joined Buster included Pete's Pimple, Tom Thug, and Weedy Willy.

Meet the Best of the Rest from Oink

Onto the last merger | Or back to Contents