Supplements
The supplements to Buster came in two different types. They were either pullouts that were ready straight away, or cut out and keep collected over a period of weeks.

The most popular were the Guy Fawkes and Hallowe'en masks, though to start with Guy Fawkes mask were delivered as free gifts. From 1989, they were stapled into the centre pages and every year the last edition of October and first of November were the Hallowe'en and Guy Fawkes Masks.

The first of the cut out and keep books was Buster's Bonus Joke Book, added to the comic between 5th and 30th January 1980. However it wasn't until 1992 that there was a boom in these special additions to the comic. Throughout May 1992 you could collect the Top of the Class Puzzle Challenge Booklet and in October the same year JEO produced Cliff Hanger's Adventure Book.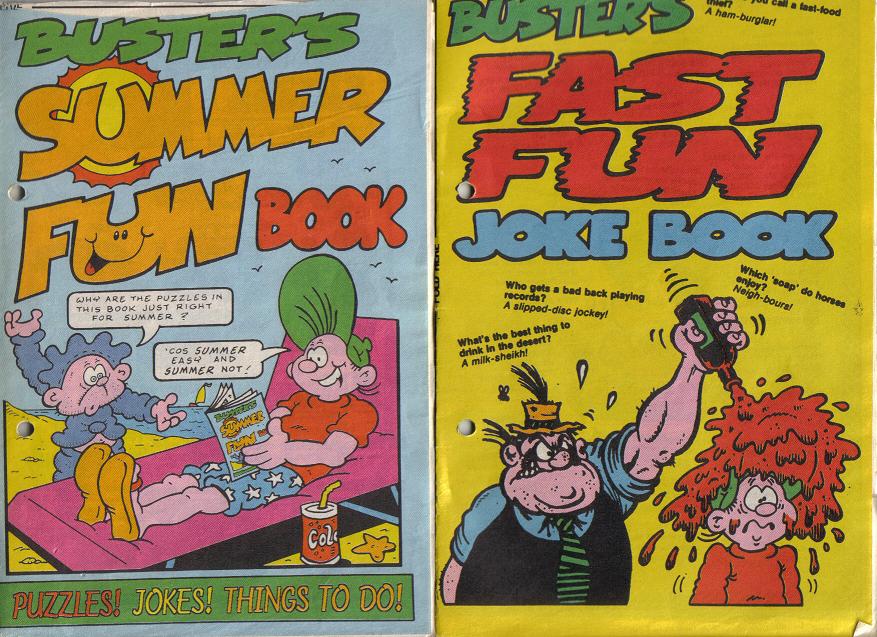 Fast Fun Joke Book and Summer Fun Book, 1993


Starting in March 1988, Buster gave us The Fast Fun Joke Book (running for every issue that month) which was reprinted again in between the 15th May and 5th June 1993. The reprint was followed a few weeks later (17th July to 4th September) by the first Summer Fun book, a selection of puzzles and jokes to pass the summer months.

The Summer Fun book was popular, and the following year it returned, this time published earlier (1st July - 19th August) to ensure it was completed by mid summer.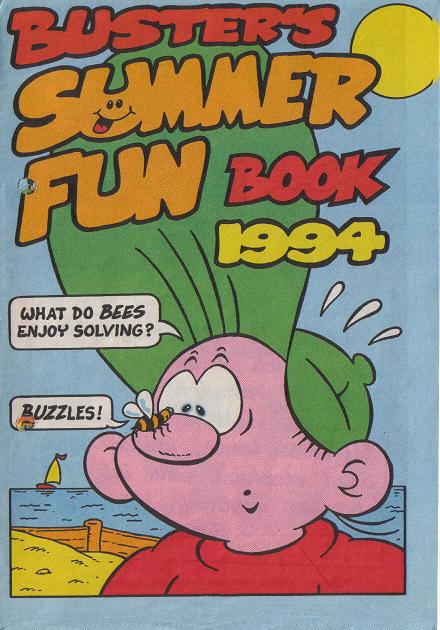 Summer Fun Book 1994


The final cut out and keep book was the 35th Anniversary over four issues from 9th June 1995 this special collection of Buster celebrated 35 years of fun. It played back some of the classic Buster strips of the past as well as looking at how Buster has changed over the years.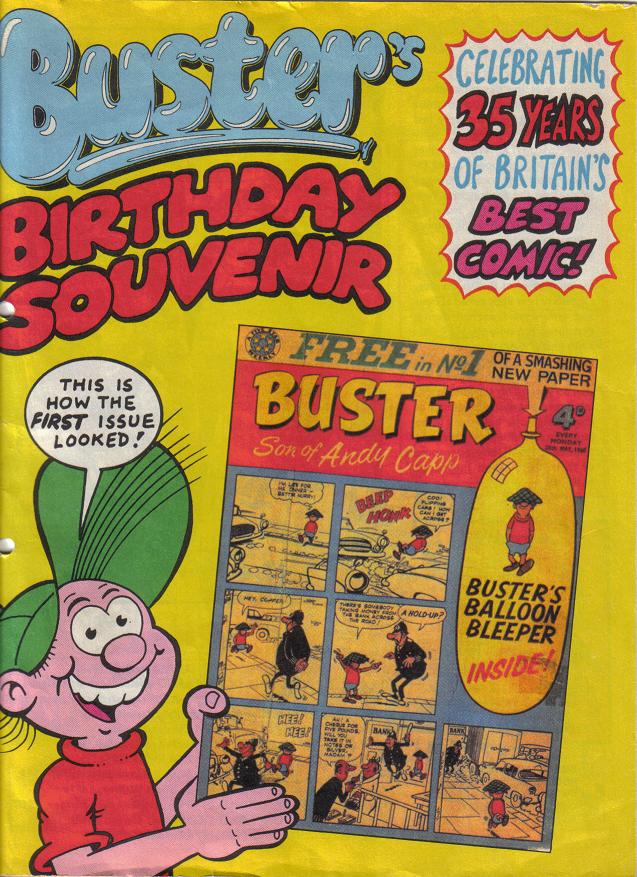 Buster's Birthday Special 1995


The final parts worth mentioning here are the Calendars. In 1994 & 1996 (though oddly enough by my reckoning not 1995) Buster gave us a pull out calendar. The 1996 version even marked the fortnighly Monday's that Buster came out so what we wouldn't forget. Of course the release day changed midway through the year from a Saturday to a Wednesday, so the calendar became confusing after a while!

Of course, it wasn't all cut out and collect. For those of little patience there were several one off pullouts in the comic. Whilst I can't speak for the earlier decades (though all information gratefully recieved Webmaster@bustercomic.co.uk) The 1990s were not only full of Hallowe'en and Guy Fawkes masks.

There were many posters from Dr. Zitbag and Tom Thug. Additionally, in 1993 Buster gave us two Badtime Bedtime Stories.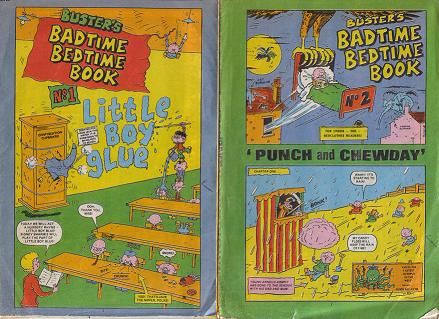 The Badtime Bedtime Series of 1993


Co-inciding with the first part of the 1996 calendar, Buster also gave us Joker's Joke Book.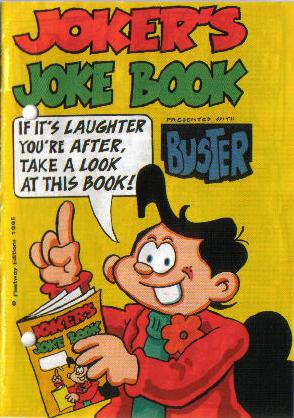 Joker's Joke Book from 1996



Finally, a bonus mention to Oink! The comic itself, launched in May 1986 but the week before its release we got a special pullout preview supplied in The Buster Comic! Not quite a supplement I know - but you could pull it out, so I thought I'd give it a mention!

My collection only stems back to the early nineties, but if you can provide more insert info, let me know Webmaster@bustercomic.co.uk

Back to Free Gifts & Supplements