The Mergers: School Fun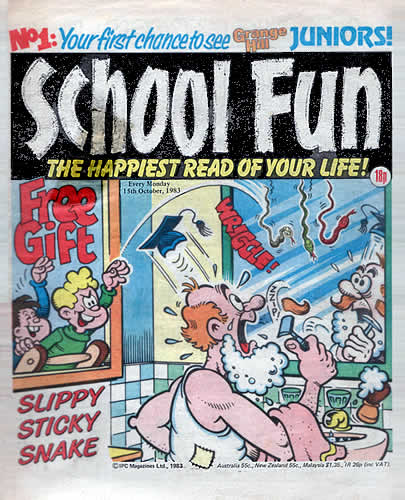 The first School Fun, October 1983



School Fun was launched on the 22nd February 1983 and only just made six months. Only 33 issues were made.

It didn't incorporate any other titles.

Some of the big strips from School Fun include Grange Hill Juniors, Extra Terrestrial Teacher, and School Belle.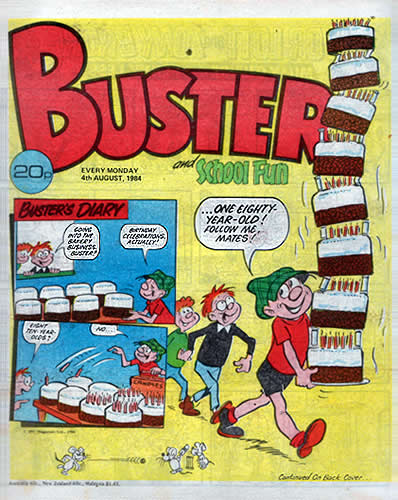 Buster meets School Fun, August 1984



School Fun merged with Buster on the 2nd June 1984.

The strips that moved from School Fun to Buster were School Belle, B.Ware Caretaker, The School Team, Young Arfur, Walt Teaser and Teachers United.

Meet The Best of the Rest From School Fun

Onto the next merger | Or back to Contents