The Mergers: Cor!!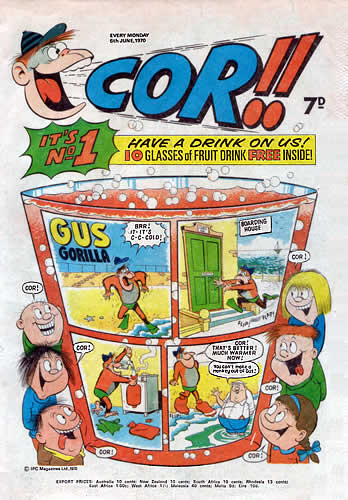 The First Cor!! June 1970



Cor!! was launched on the 6th June 1970 and ran for four years.

It didn't incorporate any other titles.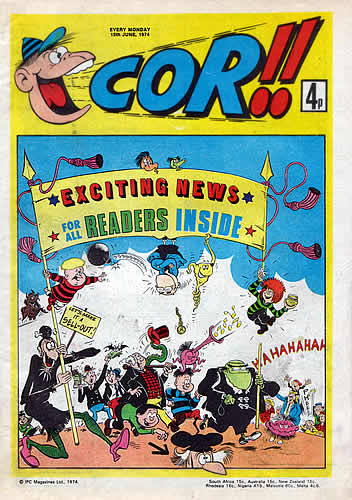 The Final Cor!! from June 1974



The big strips from Cor!! included Chalky, Ivor Lott and Tony Broke and Gus the Gorilla.

Cor!! merged with Buster on the 22nd June 1974 strengthening the latter.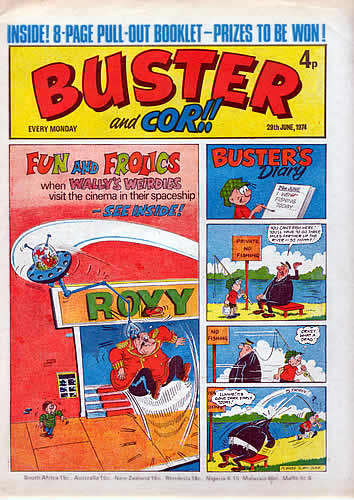 Buster and Cor!! June 1974



Strips that came across from Cor!! to Buster included Spectre Inspector, Football Madd, Chalky, and Val's Vanishing Cream, whilst Gus the Gorilla joined the Jokes Page.

Meet The Best of the Rest from Cor!!

Onto the next merger | Or Back to the Contents Page